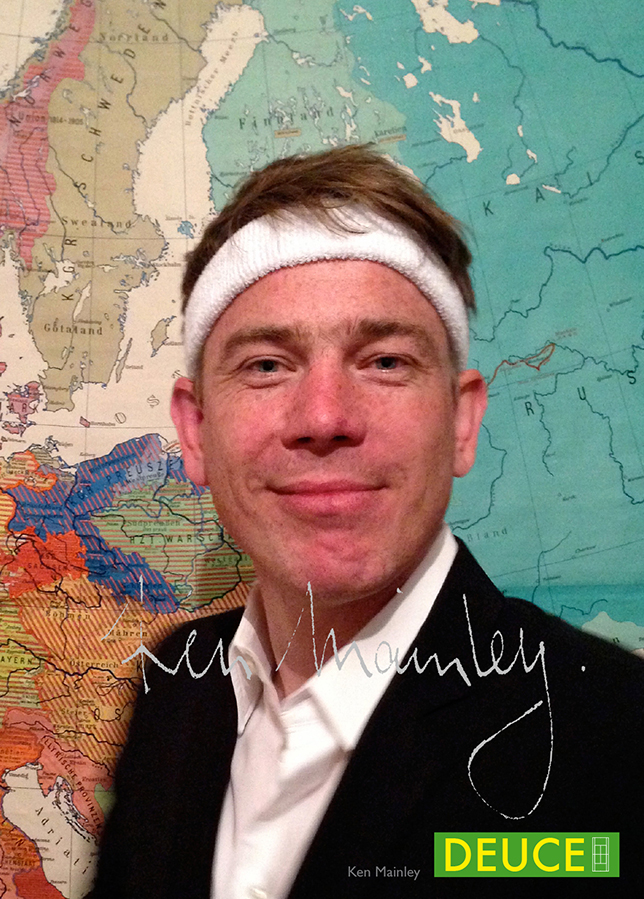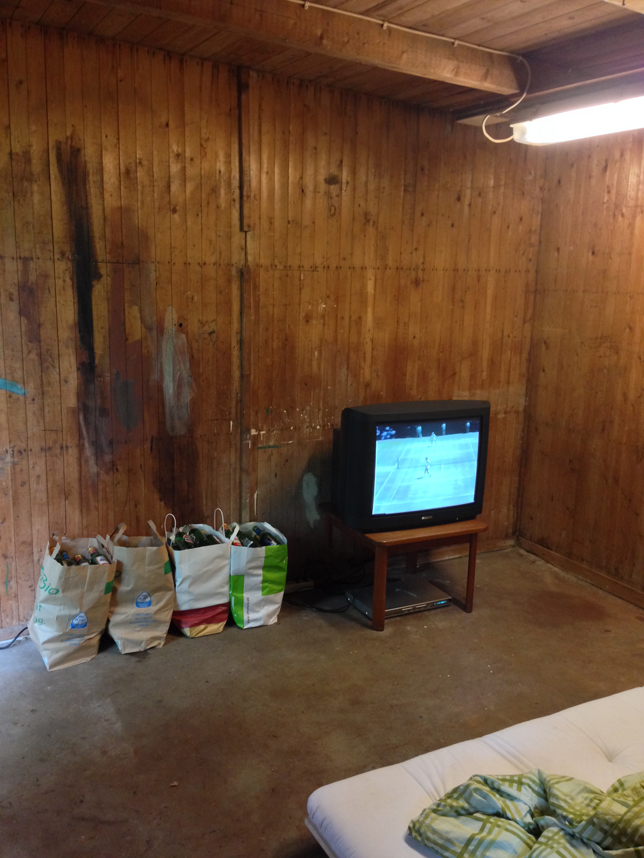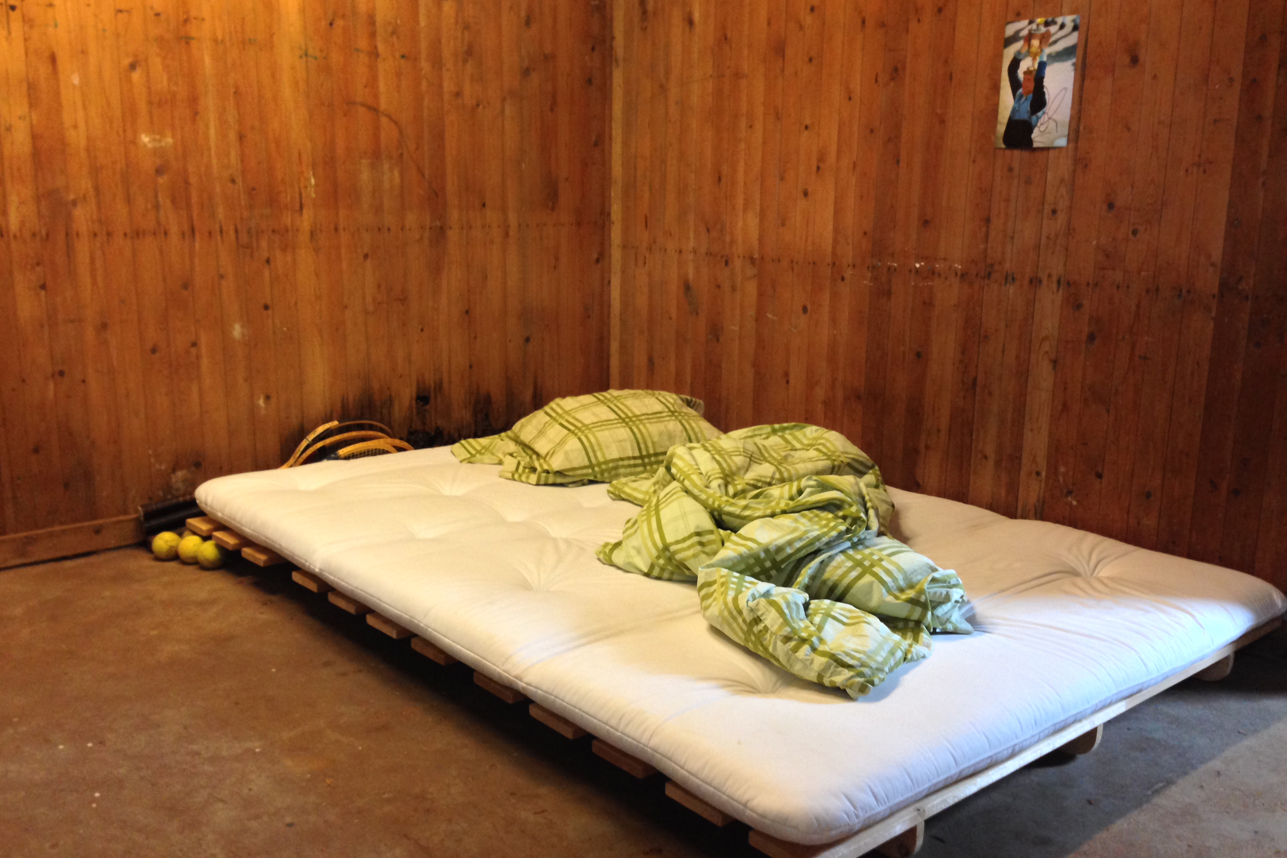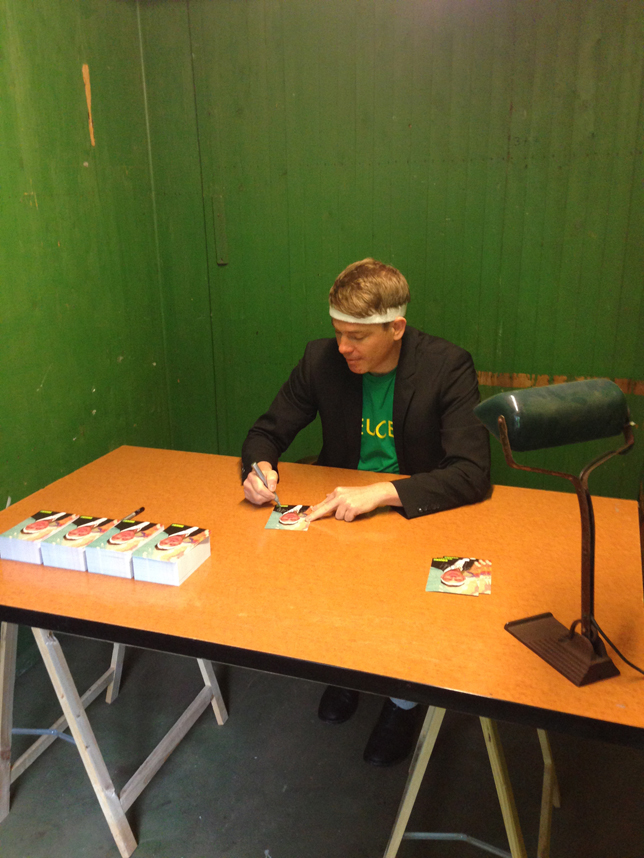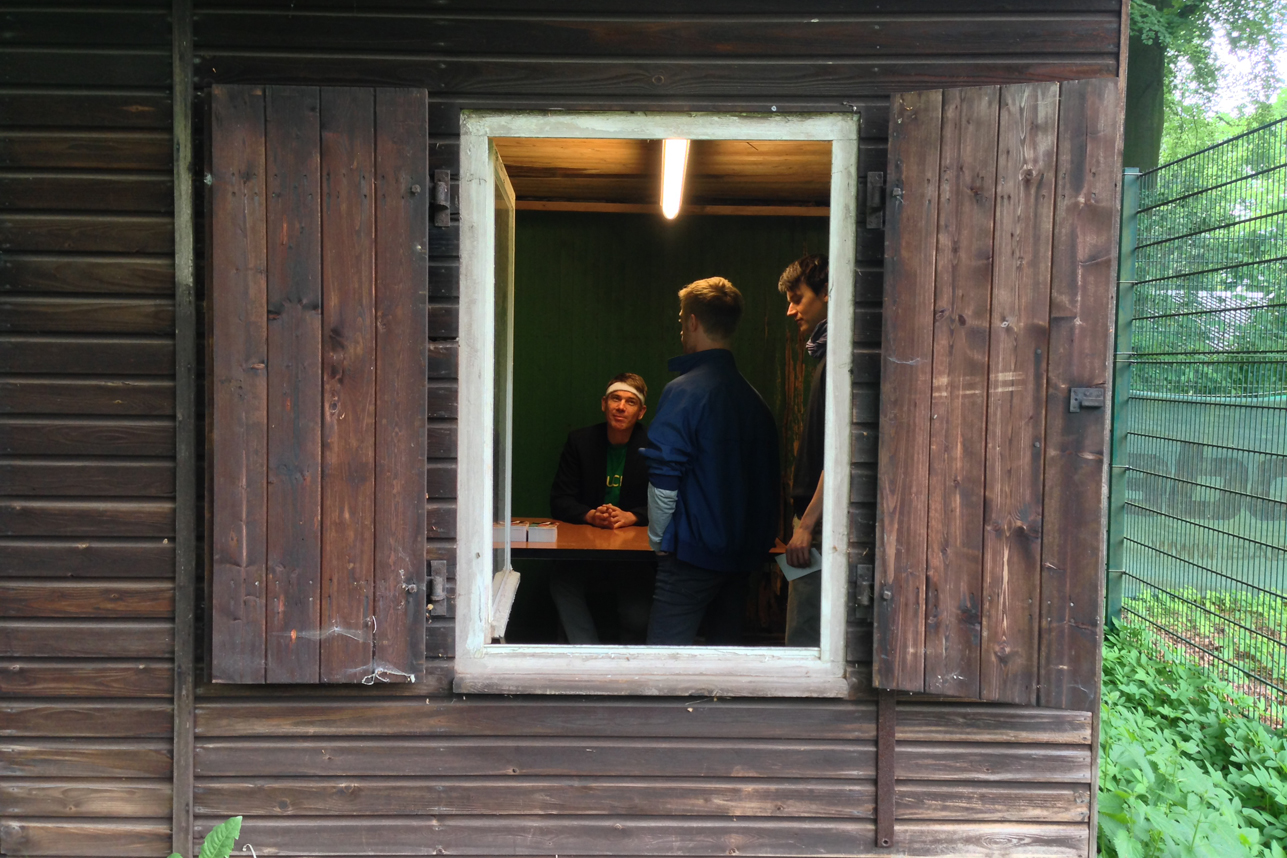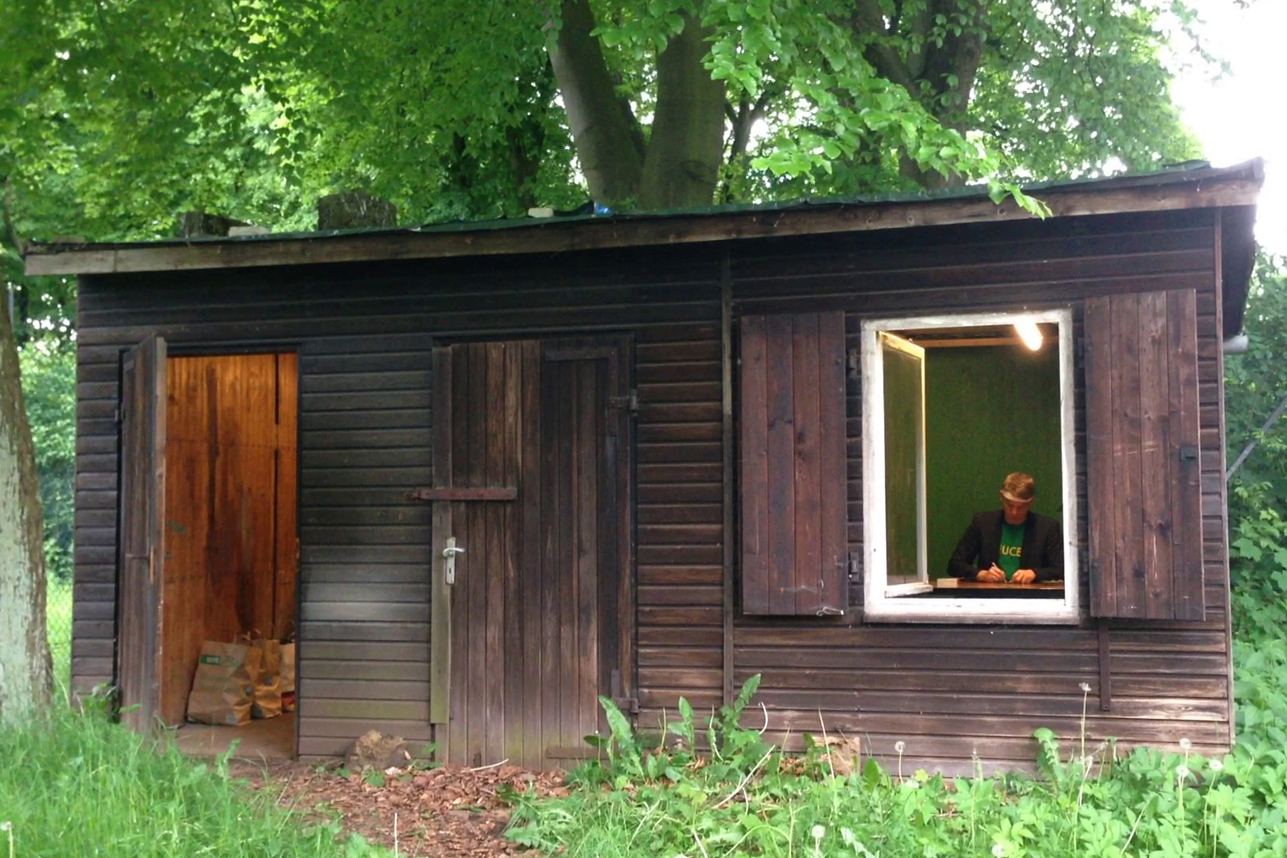 Deuce
2014
Ken Mainley, bed, tennis rackets & -balls, empty beer bottles, tv, dvd-player, autograph card,
table, chair, lamp
ATP Bahrenfeld, Hamburg
The exhibition space ATP Bahrenfeld is an old shack located on a disused tennis court.
For DEUCE, I created a story around the one-time promising tennis talent »Ken Mainley«,
in which a set of unlucky circumstances and a lost match ruined his future career. For the exhibition, Ken Mainley returns to his old training ground and opens his »house« up for
an autograph session.